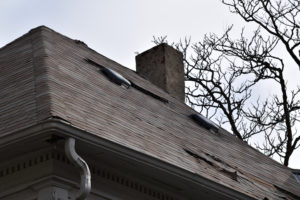 Do you know whether you require a new chimney? We can't emphasize enough the significance of ensuring that your chimney is clean and in good condition. Numerous homeowners disregard or even stay away from this piece of their home, and it accompanies outcomes. Repairs can make some old chimneys appear new once more. Be that as it may, now and again, a chimney is difficult to save. In either case, you can rely upon us to deal with your chimney needs. Here are the signs that your house may require a new chimney.
Missing Cap
When your chimney hasn't had a cap for quite a while, at that point, it has presumably collected a great deal of abuse. A chimney cap is critical because it is the primary barrier against the elements, and it is considerably more important than the chimney's crown. And your chimney's cap is missing, without a doubt, you should give us a call.
Water Damage
Chimneys come in numerous materials that add curb appeal to a home. These materials incorporate stone, brick, and significantly more! If you notice that your bricks have white stains, this is undoubtedly an indication of water damage. Despite the fact that brick is a durable material, it's not safe to the damage that water can do. Water is regularly open foe number one with regards to a home. Indeed, even as well as can be expected succumb to what we call "efflorescence" (water saturates the bricks and pulls salts and minerals to the surface). You can wash the stains away effortlessly, however, any extended damage takes an expert to fix.
Broken Crown
The crown is another crucial piece to your chimney. It keeps out both water and climate damage. If you don't recruit an expert to examine it normally, the damage will spread, and you may require a new chimney. Since crowns break and debase after some time, we prompt that you watch out for it. At the point when a crown arrives at its limit, it no longer shields your home from the weather. On the off chance that your chimney is experiencing any of these issues, call us. 
Don't Be in Despair If Your Chimney Needs Repair
Champion Chimneys, Inc. is a fully licensed, bonded, and insured chimney service company that has been serving customers in Baltimore County, Howard County, and Anne Arundel County, Maryland since 2001. Our team is trained and certified by Certified Chimney Professionals, Inc. (CCP, Inc.). Courteous service is our trademark, and our crews arrive on time in uniform, driving fully equipped trucks. We specialize in all aspects of your chimney system. Whether you need chimney and flue cleaning service or a full chimney rebuild or inspection, contact us at  443-Chimney today and let us fix all your chimney problems. Also, follow us on Facebook, Twitter, LinkedIn, and Pinterest.